Environment´s information
The route of the Piron Valley is one of the 16 recommended routes by the Board of the Tourism, with this text: ?The Valley of the river Pirón borns in the Mountain CHian of Guadarranma, exactly in the Mojón? Fountain. It is a perfect valley to practice the hiking and the enjoyment of the nature, from the mountain chain starts, up to it lays down in the Castilian plateau, walking around oaks, passing by monasteries or ranches. Once we visit the valley, we can meet with the Monastery of St Mary of the Mountain Chain in ruins, the ranch Alfaro and small picturesque villages and with a big charm. And nearly at the end of the valley we can find the Mill of Covatillas or the Hermitage of Santiaguito?.
The valleys of Pirón and River Viejo belong two beautiful canyons of the southeast mountain chain of Segovia and with its calcareous relief of caves, canyons. Its flora stands out by: juniper, holm oaks, willow, ash and black poplar. Regarding to birds, stand out: vulture, falcons, bee-eater and Egyptian vulture.
The Romanesque Route of Pirón includes more than thirty churches and hermitages more or less in ruins or rebuilt, pictures, sculptures and baptismal font.
 
WHERE TO GO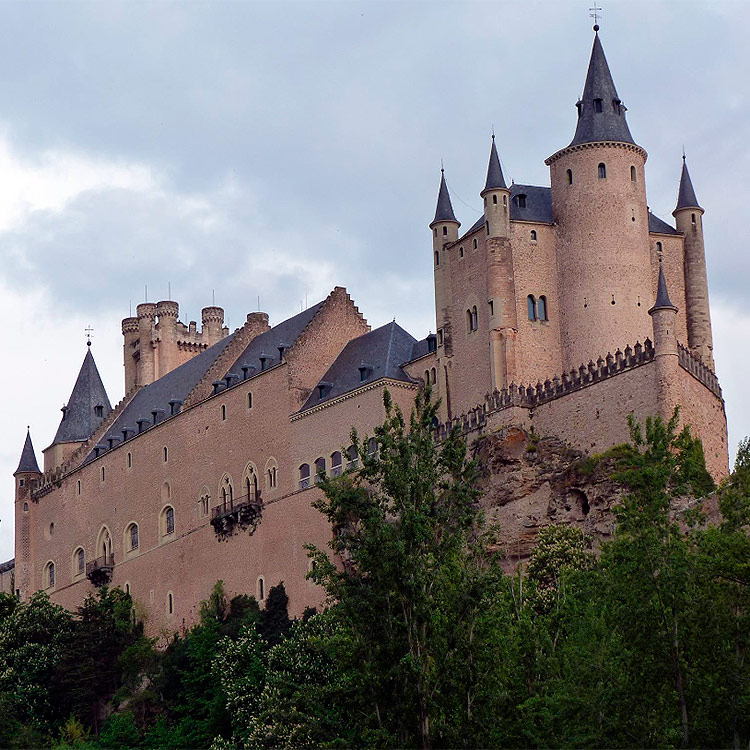 Alcázar de Segovia
El Alcázar de Segovia es uno de los monumentos más destacados de España, que se alza sobre un cerro en la confluencia de los ríos Eresma y Clamores. Construido entre los siglos XII y XVI, fue numerosa...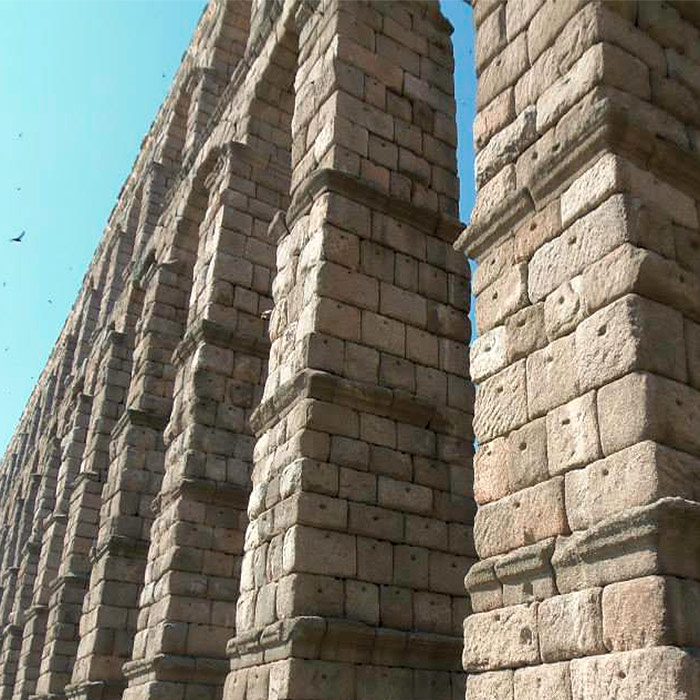 Acueducto Romano de Segovia
El Acueducto de Segovia es uno de los monumentos más significativos y mejor conservados de los que dejaron los romanos en la península ibérica. Se trata probablemente del símbolo más importante para l...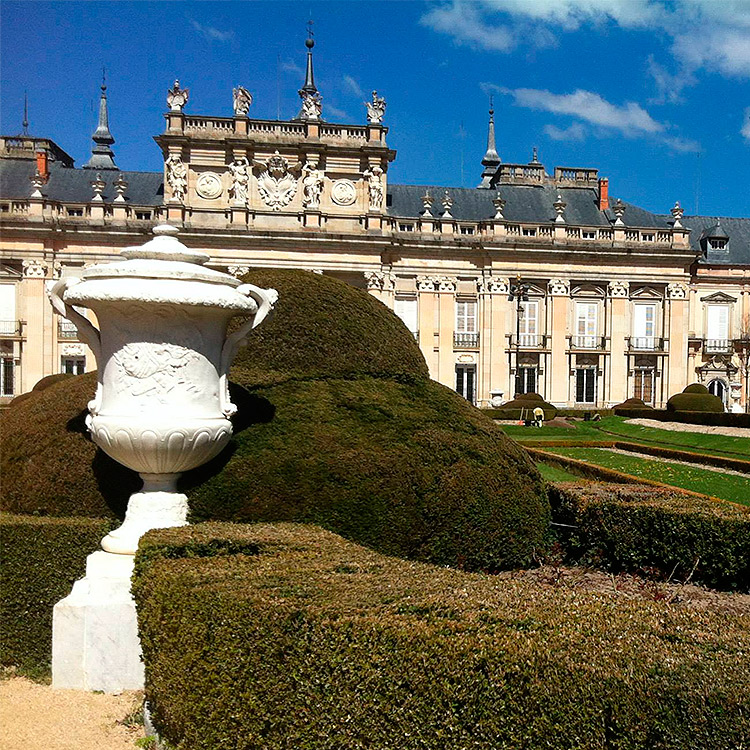 La Granja de San Ildefonso
Existe un lugar creado para el deleite de los sentidos, un microclima envuelto en granito, pinares y roble. El pequeño Versalles creado para deleite y solaz del primer Borbón de España en pleno Barroc...
UPCOMING EVENTS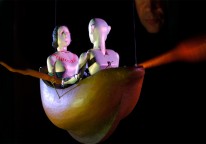 Titirimundi
En Segovia, del 14 al 19 de mayo
Titirimundi es un proyecto teatral destinado a la difusión, el fomento y el desarrollo de las artes de la marioneta. El festival promueve el teatro de títeres como una forma artística de raíz tradi...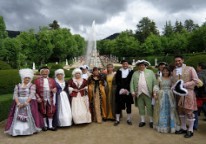 Mercado Barroco
En La Granja de San Ildefonso, del 31 de mayo al 2 de junio
En el año 2001 el Real Sitio de San Ildefonso celebró por primera vez su Mercado Barroco con la pretensión de evocar el ambiente, el devenir, de es espacio singular tan unido a la vida, a la ciudad. ...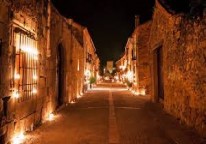 Conciertos de las Velas
En Pedraza, del 6 al 13 de julio
Dos magníficos conciertos de música clásica, organizados por la Fundación Villa de Pedraza, tienen lugar el primer y segundo sábado de julio en Pedraza de la Sierra, Segovia.